Nightlife Guide
Whether you're in the mood for comedy or dancing, karaoke or live music, there's something to keep you entertained in Topeka. Use our Nightlife Guide below to decide on your plan for the night.
The Groupies
Where to Find Live Music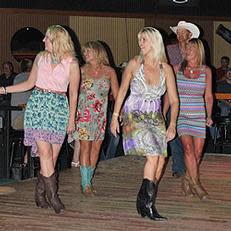 Jam to fantastic live music at one of a handful of live music venues. Blues with a little bit of rock and roll is on top every weekend at Uncle Bo's. If you are looking for a relaxed atmosphere. The Classic Bean and World Cup feature live music on select weekends.

The Professionals
Where to Unwind
Unwind from work at the Water's Edge Lounge, a small relaxing bar inside the Capitol Plaza Hotel. If you're feeling social, check out The Celtic Fox, an Irish pub that is sure to take your mind off work. The Celtic Fox hosts live music events on most weekends.

The Locals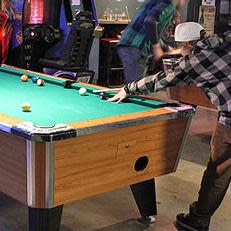 Where to Act Like a Local
Socialize like a local at these favorite hangouts. Start your night at Oscar's - a classic neighborhood bar with a delicious selection of food and wonderful service. Hop on over to the Boobie Trap, known for hosting exciting events such as karaoke, local and guest DJs, bands on the weekends and jello-wrestling on occasion. 

The Foodies
Where to Taste Topeka
Drinks and dinner are the perfect pair. The Burger Stand is one of Topeka's trendiest eateries, with gourmet burgers and craft beers on tap. Large groups or large appetites can feast on the famous three-pound burger at Speck's Bar and Grill. Create your own personal pizza to pair with beer or wine at College Hill Pizza Pub. Escape for tasty food and a refreshing drink at The Dutch Goose, the oldest continuously operated bar in town.

The Sports Fanatics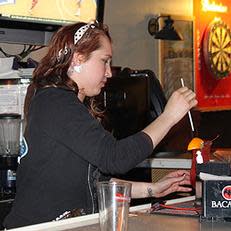 Where to Watch the Game
Grab your friends and cheer on your favorite team at a bar made specifically for sports fans! Blind Tiger Brewery and Restaurant is the place to have an award-winning, hand-crafted beer while you watch the game. If you're looking for a huge screen and great specials, check out Henry T's Bar and Grill or The Lazy Toad. If you want to watch the game with a side of award-winning Boss Hawg's Barbeque, then Pigskins Sports Bar is the place for you.

The Beyond the Bar Seekers
Where to Do More
Get your game on at Gage Bowl Bar & Grill. Feast on a full menu that includes breakfast, chicken fried steak dinners and freshly-made pizzas, then stick around for Saturday night Cyberbowling. If you're looking for more upscale fare, The Blue Moose Bar & Grill features a made-from-scratch menu that includes hearty milk-braised pork and certified Angus beef burgers and steaks. As the only dinner theatre in town, Topeka Civic Theatre serves delicious dinners with a side of comedy, drama or musical magic. Non-dinner shows are available as well.

The Risk Takers
Where to Find Casino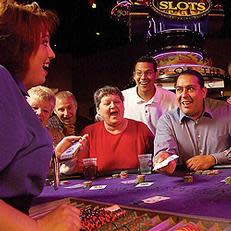 Action
Looking for a little risky fun? Try one of the three casinos just north of Topeka. Go all in at Prairie Band Casino and Resort, featuring more than 1,100 slots and more than 30 table games, including live poker. Feel the rush of winning at Golden Eagle Casino with poker, bingo, craps, roulette, slots and blackjack. Press your luck at Sac & Fox Casino with table game specials and 700 of the latest and most popular slots available. Take a break and enjoy a bite to eat at one of the delectable dining options available at all three casinos.

The Socials
Where to Do It All
The Wild Horse Saloon dons a country theme, but the DJ switches between country and club music to please the patrons. Skinny's Sports Bar has 30 flat-screen TV's, pool tables and karaoke. Is there a better combination? Skinny's is popular with the college-aged crowd on Thursday, Friday and Saturday due to its close proximity to Quinton's Bar and Deli. With a great mix of people, darts, television and a jukebox, Quinton's definitely keeps the conversations and drinks flowing.