Start at the Top!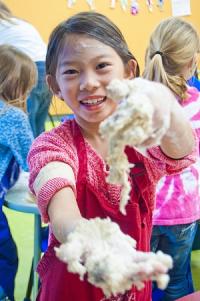 Your #TopCity Staycation awaits.
Have you climbed all 296 steps to the top of the Capitol dome? Be honest.
Have you gotten messy with your kids at Kansas Children's Discovery Center or the Mulvane ArtLab?
Did you know you can help make chocolate at Hazel Hill or get a soda fountain treat in Old Prairie Town?
All without leaving your city!
Top reasons not to leave Top City this Summer: 
NHRA Heartland Nationals, May 19-21
Morbid Curiosity at TCT, June 2-17
Capital City Family & Food Truck Festival, June 3
Tour the Capitol on Saturday, June 3
Mulvane Art Fair, June 3 & 4
German Fest, June 3 & 4
Brian Regan @ TPAC, June 8
Sunflower Music Festival @ White Concert Hall, June 9-17
Brew at the Zoo, June 10
Tap That Topeka, June 24
Spirit of Kansas Blues Fest, July 4
Beauty & the Beast @ TCT, July 7 to Aug. 13
Fiesta Mexicana, July 11-15
Sunflower State Games, July 14-30
Shawnee County Fair, July 20-23
Country and Food Trucks, July 29
Cyclovia Topeka, Aug. 11-13
Intertribal Powwow,  Sept. 1-3
TouchATruck, Sept. 2
Discover even more great events at Topeka365.com, our community calendar.
Experienced all 15 stops on our Topeka for first-timers list?
Stop by our visitor center in Downtown Topeka for a visitor guide and get the inside scoop on events and hidden gems. Share your favorites with @VisitTopeka on Facebook, Twitter, Instagram, Pinterest and Snapchat using #TopCity.