Cyclovia Topeka is now the Great Topeka Bike Fest
Sept. 29 & 30, 2018
Jackson Ave. in downtown Topeka
🚲 🚲 🚲 🚲
Join us to celebrate all things bicycle, from fun races for kids ages 5-10, live demos from professional BMX stunt riders, a rideable pump track, safety training for kids, and more!
It's a big weekend in Topeka, because all day on Saturday, September 29 is the Kansas Chocolate Festival. That same night, we'll host the Glow Ride, and then Sunday morning is the start of the Great Topeka Bike Fest.
What: 
The Great Topeka Bike Fest
When and Where:
Saturday night, 7 p.m., Glow Ride line-up will be at the North Stairs of the Capitol
Sunday morning, 9 a.m.- 4 p.m., the festival is on Jackson Avenue, next to the Capitol, from 8th St. to 10th St.
Excursion rides
Youth Races
Demonstrations and more
More fun for the whole family:
🚲 Kids' Bike Rodeo by Safe Kids Shawnee County
🚲 NoWear BMX Shows and Demos on ramps in front of the Capitol, sponsored by our local Heartland BMX
🚲 Rideable Pump Track by Progressive Ramps, sponsored by Shawnee County Parks & Recreation, and Pedego Electric Bikes Topeka
🚲 Better Block popup demo by Blue Cross and Blue Shield of Kansas, Topeka Landscape, and the City of Topeka, along 8th Street north of the Capitol
🚲 Youth Races are being led by Kaw Valley Bicycle Club
🚲 Glow Ride is sponsored by Topeka Community Cycle Project and Stormont-Vail Health
Need more information or want to be a vendor? Contact the organizers here.
---
---
Joining us from out of town?
Don't forget to request your: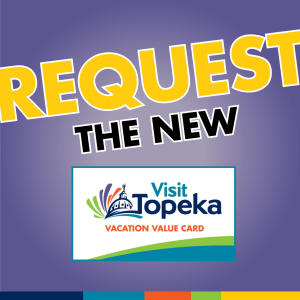 Arrive early for Kansas Chocolate Festival!