RESTAURANT WEEK PARTICIPANT INFORMATION
Menu Submission
Diners will use the menus you offer to determine which restaurants they'll visit during Topeka Restaurant week. The sooner we receive your menu, the longer we'll be able to promote your restaurant on various platforms to include our website. Submit your menu here.
2020 Topeka Restaurant Week Logos & Shareable Graphics
Social Media ready graphics (Facebook, Twitter, Instagram)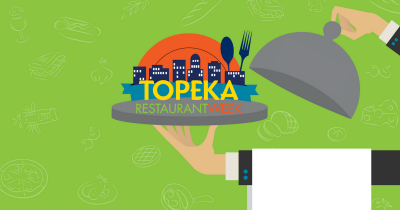 Social Media
Help us by tagging our official channels on Facebook, Twitter and Instagram.
Share the Official Facebook Event.
Use the official event hashtag on all channels: #TopCityRW
Use our shareable graphics to let people know you're participating in Topeka Restaurant Week!