India Fest
2018 marks the 16th annual India Fest!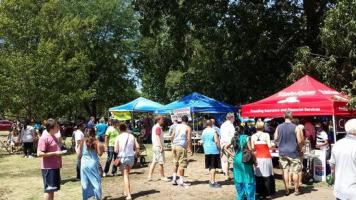 This event is held each September at Big Gage Shelter House in Gage Park. More details will be shared as they become available.
Since 2003, India Fest has introduced residents and visitors of Topeka to the Indian culture. The event offers diverse cuisine from different regions of India, take pictures with those dressed in traditional Indian clothing, and get Mehndi (Henna hand art).
All food is homemade and donated by volunteers. There are also jewelry sales and handcrafted works of art from the Indian culture.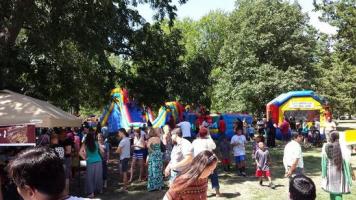 Proceeds from the annual event are donated to local charities. As always, proceeds will benefit a local charity. This year, India Fest will benefit Topeka Shawnee Special Olympics.  
The India Association of Topeka is a certified non-profit organization, which accepts donations from local businesses, corporations, organizations and individuals. Those donations are then used to support local charities, events and individuals in need.
Previous year's recipients have included Door Step, Easter Seals Capper Foundation, Friends of Topeka Zoo, Kansas Children's Discovery Center, TARC, Topeka Fraternal Order of Police, Topeka Habitat for Humanity and YWCA.