Mother Earth News Fair
The Mother Earth News Fair is a fun-filled, family-oriented sustainable lifestyle event that features 150-plus practical, hands-on demonstrations and workshops from the leading authorities on gardening, cooking and food preservation, renewable energy, small-scale agriculture, green building, green transportation and natural health. Learn practical ways to save money and become more self-sufficient and sustainable.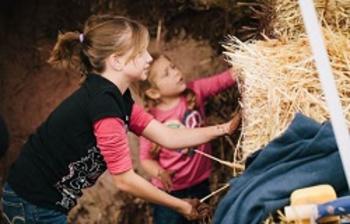 The Mother Earth News Fair is exciting for all ages. Children 17 and under get in free and have a dedicated stage with hands-on workshops.
Oct. 19, 2019: 9 a.m. - 6 p.m.
Oct. 20, 2019: 9 a.m. - 5 p.m.
Kansas ExpoCentre, One ExpoCentre Drive, Topeka, Kan.
Highlights:
11 stages of workshops
135+ vendors
Community seed swap (attendees can bring their favorite garden seeds to share/swap)
Keynote presentations come from Temple Grandin, Deborah Niemann, Uncle Mud, Tradd Cotter, Gianaclis Caldwell, Jessi Bloom, Victoria Miller and Ira Wallace address everything from homesteading and self-sufficiency to small farm income. 
Purchase tickets by calling 800-234-3368, online at MotherEarthNewsFair.com, or at the gate (price increases at the gate).
Like Mother Earth News Fair on Facebook for more updates and event information!