Camp Topeka: Dive into Your City!
Camp Topeka is a week-long camp created by Visit Topeka in cooperation with Shawnee County Parks & Recreation with special support from Topeka Metro, Topeka Performing Arts Center and HyVee Topeka.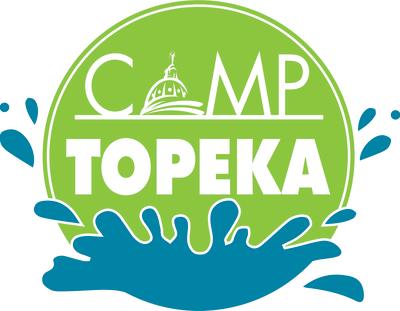 Camp Topeka will be offered in two age-appropriate sessions: 
Grades 2-6 June 3-7
Grades 7-12 June 24-28
In both sessions, students will travel their city, learn about events happening in Topeka throughout the year, visit historical sites, hear from specially invited guests and become an advocate for our community.
To be considered for enrollment, submit to Rosa Cavazos by Friday, May 17, 2019:
A paragraph telling us why you love Topeka and
The completed Camp Registration form.
Upon enrollment, the camp fee of $25 is payable to Visit Topeka. Scholarships are available. 
Details
Participants will be dropped off at Topeka Performing Arts Center at 8 a.m. and picked up in the same place at 4 p.m.
Lunch and snacks will be provided. 
Each session has a capacity of just 32 participants.
Questions should be directed to Rosa Cavazos at 785.215.8197 x 103
Sponsors