Tap That is returning for the sixth year and you'll want to make the most of your time and sampling glass! Follow this handy guide to everything Tap That and you'll enjoy food trucks, sample scores of great beers and some new additions to the festival based on feedback from last year. If you've got your tickets keep reading. If not, go HERE to purchase your tickets and then come back for the pro-tips below.
PREGAME
UNTAPPD
Download the UNTAPPD app to your smartphone or tablet to use throughout the event. Once in the app, search for the verified venue TAP THAT TOPEKA and choose to receive venue notification by selecting all alerts. When you do this, any changes we make to the beers and event will show up on your phone in real time. During the event you can check in and rate the beers that you explore, earning badges and keep a log of what you loved. You'll also receive notifications that will tell you when a beer is out of stock or other noteworthy happenings.
H20
Since alcohol is a diuretic, meaning it makes you urinate more often than you usually would, you'll want to drink plenty of water before the event to help prevent dehydration. Even drinking water between each beer has little benefit if you're starting out with an empty water tank.
CASH IS (SOMETIMES) KING
Most vendors and food trucks will take cards, but in the event that someone doesn't, it wouldn't hurt to have some cash on hand for emergency merch situations.
WEATHER
According to our friends at WIBW, the weather will be partly cloudy and hover around 85 degrees throughout the event. Don't forget the sunscreen, dress accordingly to stay cool and wear proper shoes to help you stay upright the entire time. 
GAME DAY
PARKING & ENTRY TO EVENT
There is free parking in downtown parking stalls on Saturdays, plus free parking in Crosby Place Garage at 108 SW 8th and Center City Garage at 825 SW Kansas (entry on 9th Street). 
Once you've got your spot, it's time to get your tickets and ID ready to enter the event. This year there is only one entrance on SW Jackson, near the corner of 8th. Only VIP tickets holders will be allowed to enter the event before 5 p.m. We'll sell tickets for as long as they are available., but the event sold out last year so there aren't any guarantees that tickets will be available the day of Tap That.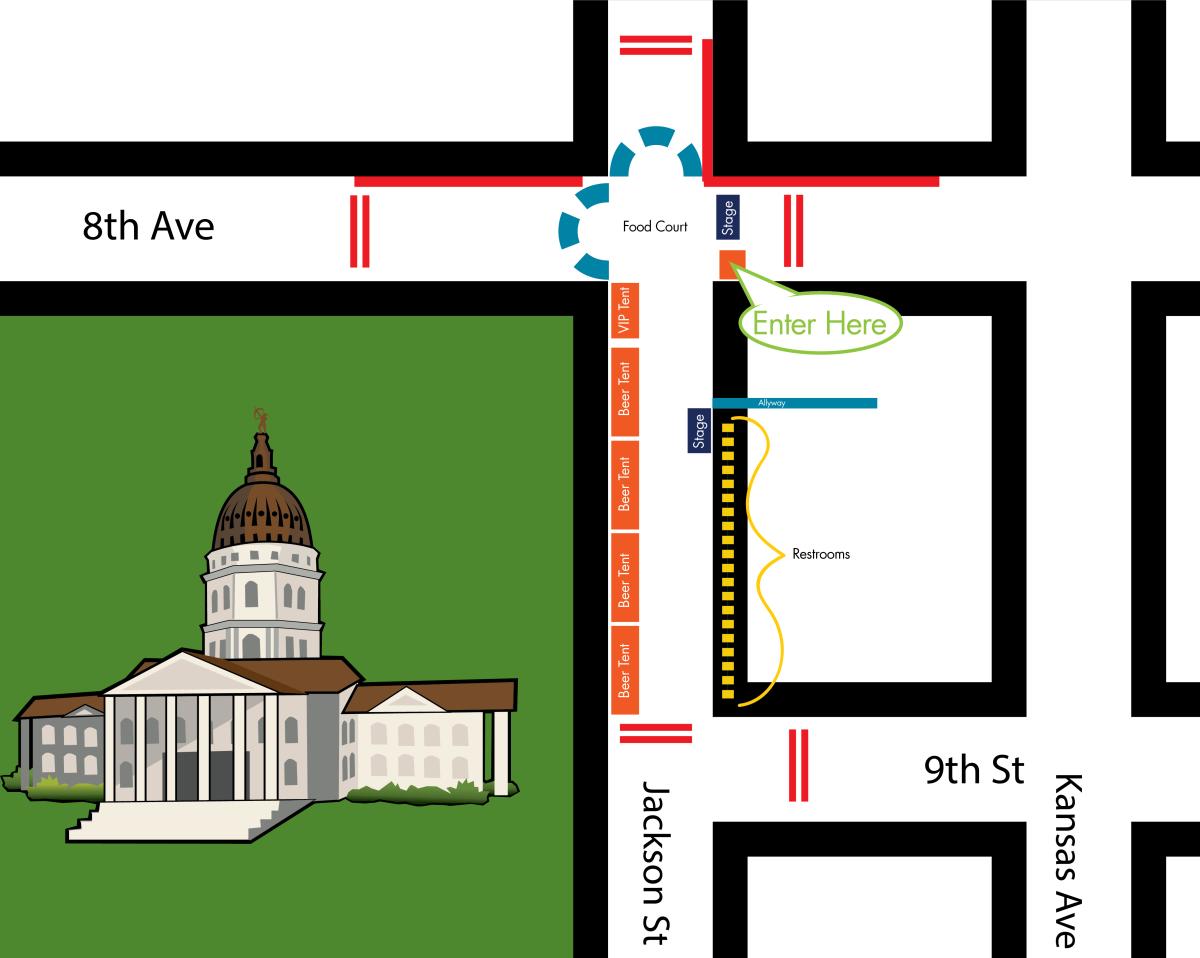 DURING TAP THAT
In addition to the over 270 craft beer and cider tastings, you'll find live entertainment by DJ Hawk, vendors and food trucks.
Food Trucks include: HHB BBQ, JLG BBQ, KBs Smokehouse, PWQ Islander Foods, and Taqueria Mexico Lindo
Vendors include: Beer Paws, Topeka Apparel, Sunflower State Games, and Aunt Nancy's Face Art
VIP PERKS
While enjoying one of 26 VIP only beers, you'll enjoy wings from Wing Fling champs Abigail's Grill & Bar and KB's Smokehouse. VIP ticket holders will have access to the VIP tent sponsored by Heartland Title with tables and chairs, special swag and VIP-only restrooms. VIP's get to enter the event early
AFTERPARTY
The party doesn't stop when the tastings run out! Our pals at the Celtic Fox are hosting an After Party with Chance Encounter until 11p.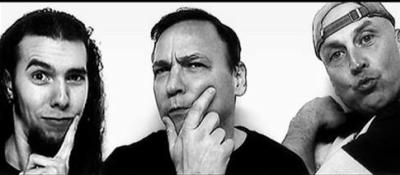 ADDITIONAL INFORMATION
We hope we've answered all your questions, but in case we missed something check out tapthattopeka.com for more information and to find a complete list of beers.