There is A LOT to do in Topeka for the holidays and we've compiled a rundown of festive events to fill you with holiday spirit.
WinterFest Topeka 2018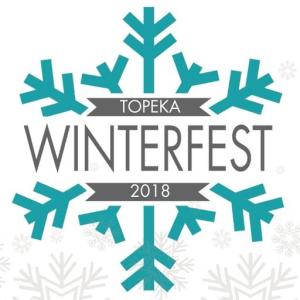 WinterFest has expanded to include MORE days to help you stay on Santa's nice list by getting your holiday shopping done in Downtown Topeka. On December 1st you'll find Santa Clause visiting Downtown Topeka businesses, carriage rides for $3, reindeer selfies, ice sculptures, the Holiday Sweater Contest and the WinterFest Chili Cookoff.
While shopping for loved ones at our unique and fun shops, enjoy carriage rides, visits from Christmas characters and performances from the Kansas Ballet Academy. Winterfest dates are 12/1, 12/8 and 12/15.
TARC's Winter Wonderland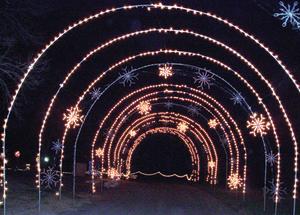 With over 1 million dazzling holiday lights you can enjoy a scenic two-mile drive at Lake Shawnee Campground. This fundraiser benefits TARC, a non-profit organization that provides service, support and advocacy to children, families and adults with developmental, intellectual and related disabilities. A suggested donation of $10 per vehicle will admit you to the lights at Winter Wonderland. Winter Wonderland will be open from November 21st from 6 -10 p.m. until December 31st!
Holiday Happenings at Old Prairie Town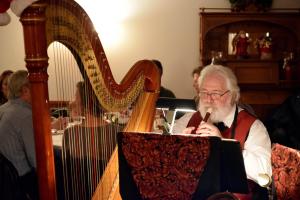 Experience the charm of a beautifully decorated Old Prairie own at Ward-Meade Historic Site Mansion for the holidays! Their candlelight dinner is the main course of a magical Victorian evening. Enjoy an elegant buffet while listening to live entertainment. After dinner, you'll get a tour of the mansion, have hot cider and cookies in the Ward Cabin and enjoy a hot fudge sundae in the Potwin Drug Store. Dates fill up fast, so reserve your sport for Nov. 30th, Dec. 1st, 7th, or 8th.
Kansas Ballet Academy & Topeka Symphony Orchestra Present: The Nutcracker at Topeka Performing Arts Center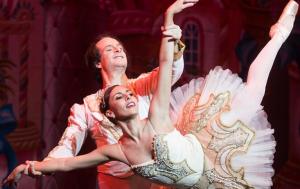 Kansas Ballet Academy & Topeka Symphony Orchestra Present: THE NUTCRACKER. Two family-friendly shows, featuring guest artists from The Joffrey Ballet, Miguel Angel Blanco and April Daly, live musical accompaniment by Maestro Kyle Wiley Pickett & Topeka Symphony Orchestra, & the student dancers of Kansas Ballet Academy.
Other Holiday Events
11/29-12/3

11/23-12/23

11/29

11/30-12/3

11/30-12/9

12/7

12/12

SELECT DATES 11/2-12/19 

 

 
11/29   Ugly Christmas Sweater Creation at Leaping Llamas Artisan Shop
12/1   Topeka Christmas Village at Forest Park
12/4   Brews & Brushes - Christmas in the City with 39 West Gallery and Norsemen Brewing Company
12/7   First Friday Cookie Walk in Downtown Topeka
12/7-12/16  A Ghost Tale for Mr. Dicketns Jr at Topeka Civic Theatre & Academy
12/8   A Big Band Christmas at Topeka Jayhawk Theatre
12/9   Ballet Midwest Presents The Nutcracker at Topeka Performing Arts Center
12/14   T'was the PARTY Before Christmas! at Jayhawk Theatre
12/15   Underground Holiday Concert at Serendipity
We hope you had a great time at the following events this year!
Miracle on Kansas Ave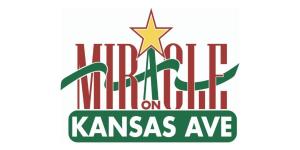 Every year on the Saturday following Thanksgiving, downtown Topeka kicks off the holiday season with a fun-filled day of Small Business Saturday shopping and dining. The festivities continue into the evening starting with the 13th Annual Miracle on Kansas Ave Rescue Run 5K Run/Walk, followed by the Community Tree Lighting Ceremony at Westar Energy at 5:30 p.m. The Miracle on Kansas Avenue Parade kicks off at 6 p.m. and features "lighted" holiday-themed entries and the official arrival of Santa! After the parade, you can enjoy cocoa, cookies and carols hosted by the Topeka First Methodist Church at 6th and Topeka Blvd. ​​
The Chocolate Nutracker
For even MORE things to do visit Topeka365.com