The new Downtown Topeka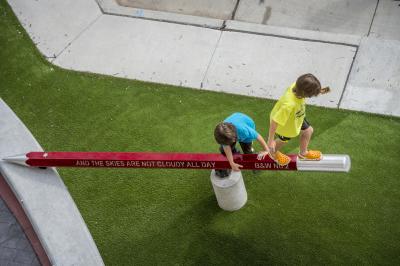 So much has changed in Downtown Topeka, Kansas since December 2012, you'll have to see it to believe it. We celebrated a job well done in a big way in July 2016. 
In December 2012, the Topeka City Council approved a multi-million dollar improvement project along South Kansas Avenue between 6th and 10th Avenues.
The project has redesigned South Kansas Avenue to three lanes with a northbound, southbound and center turn lane. Medians, sidewalks and concrete curbs and gutters have been replaced.
Sidewalk space has expanded, offering side paths and allowing businesses to offer patio seating and space for sidewalk sales. 
Take some time to explore the new pocket parks, mid-block arches, pavilions and art work that you'll discover throughout South Kansas Avenue. 
More than $2 million in private investments were contributed toward the amenities, pocket parks and aesthetics. Donors include Burlington Northern Santa Fe Railway, Security Benefit, Capitol Federal, Westar Energy and Hill's Pet Nutrition. 
Click play to flash back with a photo slideshow of work being done in 2014.
Find all six statues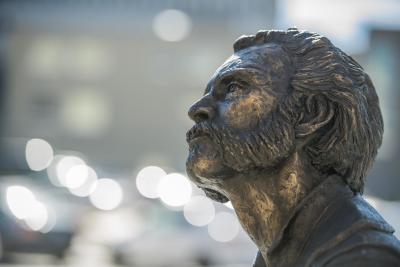 Cyrus K. Holliday, pictured, and five others who played key roles in Topeka's development, are featured along Kansas Avenue in bronze.
Look down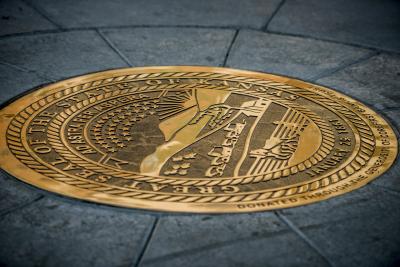 Check out the manhole covers and special sidewalk medallions to learn more about Topeka and Kansas.